Valentine's Day is just around the corner, and I realized I hadn't done anything yet to get ready. So in order to make our home a little more festive, I decided to make something that I had pinned awhile ago. Maggie @ Black and White {Side by Side} put together a great tutorial on how to make this wall art using Microsoft Word. The tutorial is found
here
. And if you have Photoshop,
here
is another great tutorial option.
I wanted to personalize it a bit so I changed the font color to red for a couple languages other than English. My husband and I each have a special place in our heart for Japan and Bulgaria since I lived in Japan and he lived in Bulgaria serving missions for our church prior to getting married. If you end up making one too, you can of course personalize it however you like.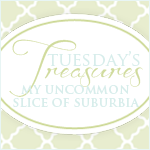 Our Delightful Home